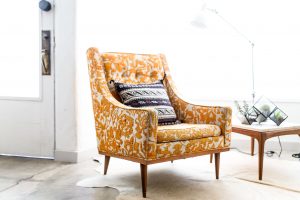 Upholstery cleaning services in Lake Forest are  more necessary than you think.
Upholstery items are very valuable household items. And they need constant maintenance of professional upholstery cleaning. These items consist of very delicate material and fabric. The main purpose of using upholstery items is to get comfortable at home. In addition to this, the variety of upholstery items make them beautiful in terms of decoration. So another purpose of upholstery items is enhancing the beauty of houses. Moreover, these items come in very expensive prices. Your sofas, couches and cushions are most important upholstery items. This is because they are used more often. Therefore the need of maintenance is vital to your upholstery pieces.
Upholstery cleaning is not easy to do by yourself.
Most of the people try to clean their upholstery items by themselves. They do well but they do not get satisfactory results. This is because they try their level best but there is always something missing. That missing thing is the professional knowledge and equipment. We are talking about the professional knowledge of upholstery cleaning. Only years of cleaning experience can have the right knowledge of upholstery items and their variety in nature. Therefore, at least once in a while choose the best carpet cleaning company to do the work for you. We provide most reliable and satisfactory services for cleaning upholstery items. Our upholstery cleaning service is running around Lake Forest daily to answer to our clients' needs. The reason behind our success is the will to serve you better every day.
We hire the best employees that we feel are dedicated to the work. In addition, we purchase and use the top of the line equipment and products in the industry. Our working crew holds all the necessary knowledge which is necessary for the best results. That is why you choose us to be the leading upholstery cleaning services In Orange County. For years we are the top rated carpet cleaning service in Orange County, chosen by our peers.
Same day upholstery cleaning service.
Now our clients and customers do not have to wait for the booking. Our company provides same day upholstery cleaning services in Lake Forest. We understand that most of time people are busy and do not want to spend their free time cleaning their homes. Moreover, they also do not want to wait for long to enjoy a clean environment. So that is why we provide same day quick services. Our same day upholstery cleaning includes
On spot upholstery cleaning services.
Quick drying.
Same thorough process as for booking and schedule upholstery cleaning services
Top quality results.
We never compromise on quality, we always go the extra mile and use the proper dilution of our solvents. All of that in order to reach maximum desired results. Your satisfaction is our foremost priority and we will go the extra mile for you.
Please contact us for more information about our Lake Forest upholstery cleaning service.